I've been gone for seven days! Yup, while I was gone though I went to Silver Lake which is in Michigan. I got to meet some really cool family members that I hadn't met before. But my ipod died on the way to Silver Lake so I couldn't blog for you! :( But today's post is about a fall back to school trend, which is...drumroll please! COLORED DENIM :) Colored denim is basically what it sounds like. It can be any color, but pastels are totally in this season. Here's some pictures of colored denim.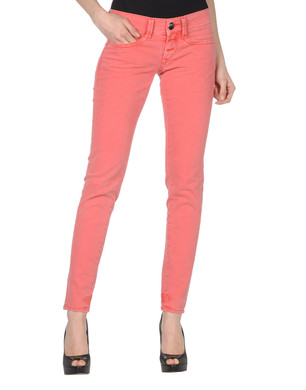 These are just
some
of the colors that you can find on denim. I think the middle picture of the orange denim is a pastel color :) The celebrities sure love the colored denim trend too!
Kim Kardashian
Hillary Duff
Victoria Justice
I also noticed that Cameron Diaz wears a lot of colored denim too, but I didn't want to make this post too long. I think out of all the pictures up here, my favorite colored denim is the electric purple at the very top. My favorite celeb look with the denim is either Victoria Justice or Kim Kardashian. It's a tough one but I'm gonna go with Victoria, only because 1. Turquoise is my favorite color and 2. She styled it simple but successfully. Alright! I finally blogged! And will probably do it tomorrow and the next day and the next. Don't forget to check back soon, I'm going to change my poll so you can vote on which celeb denim look you like best :)
Xoxo Shenae :)
Ps. Check out my facebook and twitter, look on the right sidebar until you find a link to them.
Pps. Don't forget to follow and leave a comment, they are so super appreciated :) bye!